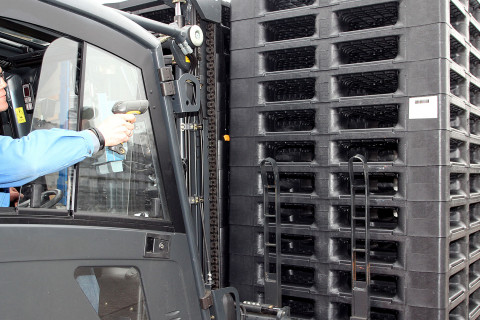 Which plastic pallets best suits your wishes?
Plastic pallets are used for various purposes. This means plastic pallets come in a wide range of options, all developed to optimally function for the purpose the pallet will be used for. Are you thinking of buying pallets? Then it is important to first take time to consider a number of factors. That way, you will know you have the right plastic pallet that meets all your demands. To help you on your way, this article discusses all options regarding plastic pallets.
Purpose of the pallet
Before you decide to purchase, you must first ask yourself what the plastic pallets will be used for. Think for instance of the following questions:
What size do the pallets need to be?
What load do the pallets have to be able to handle?
Do the pallets have to be suitable for single use, or multiple use?
Do the pallets have to meet specific quality standards?
There are plastic pallets to meet every specific demand. Pallets of different sizes, load capacities, materials and quality standards. Good to know: all our pallets have been extensively and individually tested, for a total of 7 days. This way, you can be sure to get the highest quality!
Most commonly used plastic pallets
As mentioned earlier, possibilities of the pallets are endless. For every need your company has, there are suitable pallets available. But how do you find the right plastic pallets based on your wishes and needs? We have listed the most commonly used plastic pallets below:
Display pallet; mainly suited for transport to or within shops and supermarkets.
Export pallet; mainly suited for exporting products abroad.
CP pallet; excellent for use in various sectors and industries and available in many different versions.
Hygienic pallet; also called the 'food pallet,' because it is mainly used in the food industry. This pallet's finish is extra even, which ensures better hygiene.
Is your desired plastic pallet not listed? Then please visit our website. There you will find a complete overview of all types of plastic pallets and their properties. Would you like to know more about plastic pallets? Or do you have any questions regarding our product line and the options? Then feel free to contact us for more information. We are happy to help you with personal advice!