Pallets with a purpose - buy direct from the manufacturer
SUSTAINABLE PLASTIC PALLETS FOR EFFICIENT LOGISTICS
Choosing plastic pallets is a logical one, which flows from your wish for sustainability, cost efficiency and environmental considerations. Choosing Q-PALL as your partner for this is also a logical choice, which corresponds with your need for an innovative manufacturer with its own ideas.
The best plastic pallets for every industry
OVER 150 MODELS
Q-Pall has been an industry leader since we started offering our cost-effective, environmentally friendly, sustainable and circular plastic pallets.
We are specialist in developing logistics and transport solutions, where the main objectives are often to improve cost, efficiency, hygiene or sustainability. Our plastic pallets, have meanwhile more than proved their presence in various logistics chains and sectors in a wide variety of applications.
customer specific pallets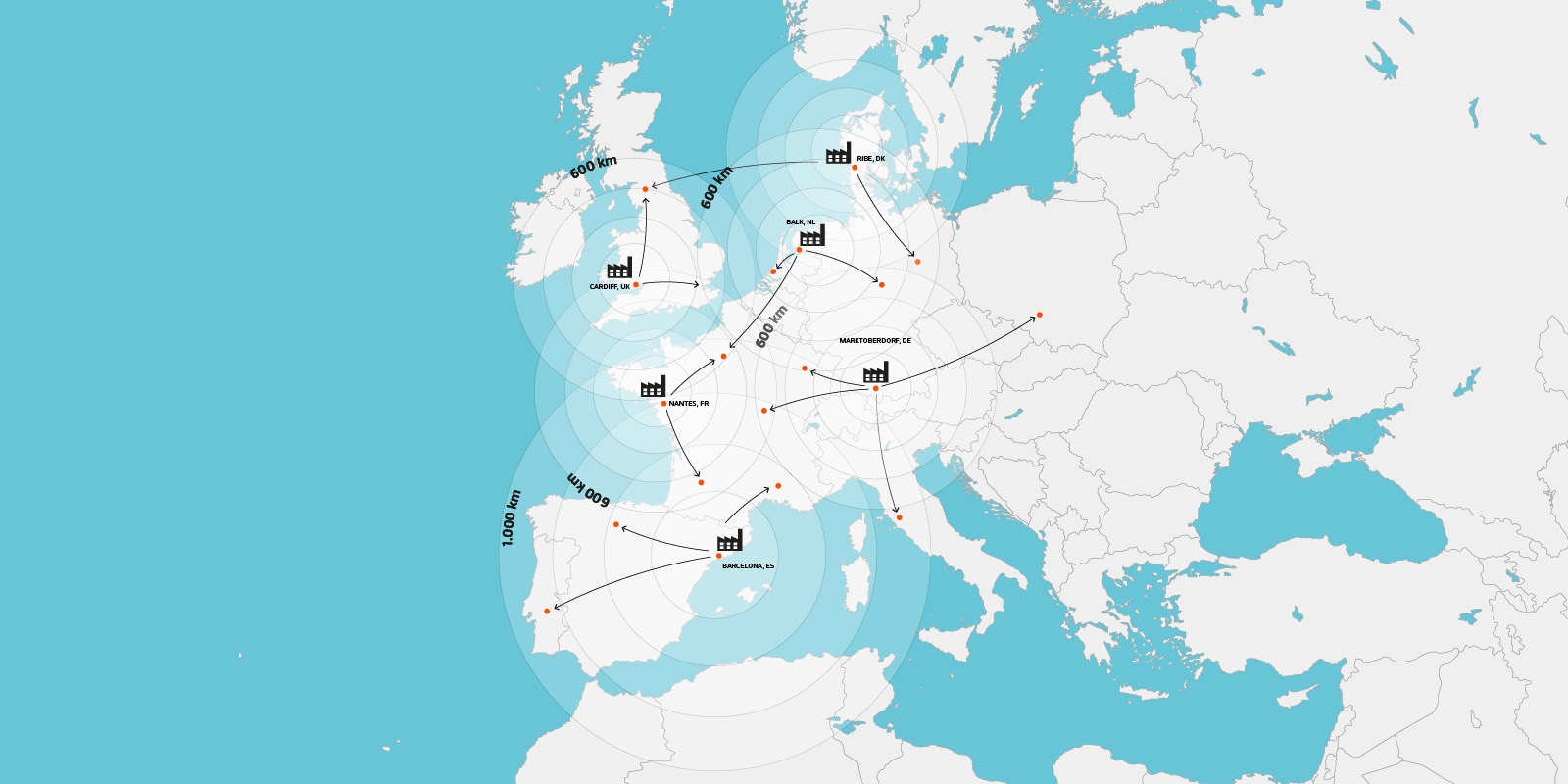 ACT GLOBAL
PRODUCE PLASTIC PALLETS LOCAL
Transporting pallets from one central point to customers in the rest of Europe? At Q-Pall we think this is outdated. We do it differently.
Reducing CO2 emissions, sustainable business. At Q-Pall, contributing to the solutions for climate change is high on the agenda.
Customer specific pallets for maximum grip on your logistics
ENGINEERING & DESIGN
Do you want to get the most out of your production, storage, and transport capacity and does this require a very specifically designed pallet? Or are you looking for a different size? If so, we can develop a pallet, especially for your requirements.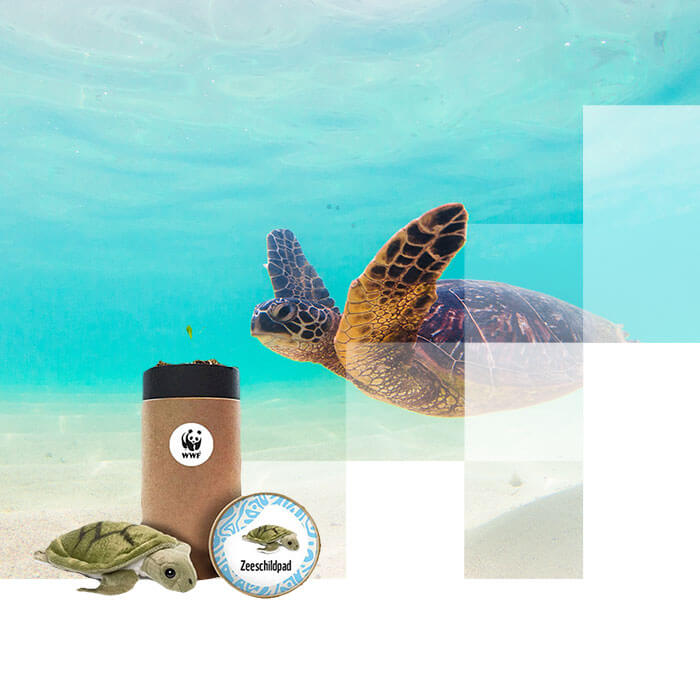 For every new plastic pallet customer
WE ADOPT A WWF TRURLE
Sea turtles are endangered. The seawater is rising, so there is less room to lay eggs, and the oceans are becoming increasingly polluted. This affects sea turtles greatly because polluted seas are bad for their health. 
Plastic pollution is one of the biggest threats for this animal. They see the plastic for food, eat it and get a feeling of satiation. Then they stop eating nutritious food and starve. For every new customer, we adopt a sea turtle.
PLASTIC PALLETS DIRECT FROM
MANUFACTURER
If you are looking for one-off pallets or reusable pallets, CP pallets, export pallets, display pallets for easy presentation of your products or a fully hygienic pallet that meets the highest standards, you have come to the right place at Q-Pall.  Plastic pallets come in many sizes and versions. The choice of plastic pallets is now a logical one, stemming from your desire for sustainability, cost efficiency, and environmental considerations. The choice of Q-Pall as your partner in this is also a logical one, stemming from your need for an innovative manufacturer with its own thinking. You can contact us with all your questions or buy the pallets directly from us, or from one of our dealers. Thanks to our large stock, we promise you a quick delivery whether it concerns one-off pallets or multi-use pallets, Q-Pall as the market leader is your partner!
At Q-Pall, sustainability is reflected in a clear direction, motivated employees and sincere customer involvement. That is why we have summarised our promise in our Orange Values. But there is more.
It may be against the philosophy of many manufacturers, but Q-Pall can also supply used plastic pallets at very attractive conditions. These used pallets are available in different models and varieties. Choosing the right pallet for your situation is very important from an economic and logistic point of view. With us, you are supported by people with years of experience who know exactly what they are talking about, so that you can make the best choice.
What are the advantages of plastic pallets?
Plastic pallets have many advantages. Below, we have listed some of the most important ones with a brief explanation and description. These advantages generally apply to all types of plastic pallets such as the CP1, CP3 and CP9 chemical pallets.
It may cost you more money to buy the same number of plastic pallets, as wooden pallets. But by choosing plastic pallets over wooden pallets, you will end up saving costs. This is because plastic is more durable and therefore lasts longer. And saving money is what every business wants, right?
Choosing plastic pallets is a sustainable choice
The production of plastic pallets is highly sustainable, as they are manufactured and then fully recycled again afterward. Also, due to their sturdiness, plastic pallets have an extra-long lifespan. Normally, pallets come into contact with all kinds of (weather) conditions. Wooden pallets are therefore often treated to make them weatherproof. This is not necessary with plastic pallets, as they can take a beating. In addition, there is a risk with wooden pallets that these may damage products by protruding splinters. Obviously, this is not an issue with plastic pallets.
Plastic pallets reduce CO2 emissions
Because plastic pallets are lighter than wooden pallets, you can 'net' more load and thus transport more goods for the same cost. It will ultimately mean that by transporting the goods, there will be fewer CO2 emissions. This is because more goods can be carried per load, which means that you will have lower fuel costs for your goods transport. This not only saves your company money, you also contribute to a greener world.
Avoid risks with plastic pallets
Wooden pallets need to be treated and repaired every so often to maintain their quality. As pallets travel around the world, there is a high risk of pests and bacteria getting into them. Many countries have strict regulations for this, so that disease and bacteria spread through these wooden pallets can be prevented. With the purchase of plastic pallets, none of this is an issue and you always have 100% security.
How are plastic pallets produced?
Q-PALL's production includes both reusable plastic pallets, also often called pool pallets, and single-use plastic pallets. As a result, you now have a wide range of types and versions to choose from. However, in order for the logistics process to run smoothly and from an economic point of view, it is necessary to choose the right plastic pallet for each specific application.
The key to our - and your - success is innovation and technological progress. Q-PALL has an incisive team of experts in-house who research new products to serve existing and new markets. In doing so, our mission is to always keep moving because movement is progress. With interdisciplinary visions, our ideas are made concrete in innovative products. Sustainability is one of the aspects we do not lose sight of.
What plastic pallets are in our range?
The range of plastic pallets includes more than 150 products, which are available in different sizes, designs and colours. Common pallets are the 80x120cm euro pallet and the 100x120cm block pallet. Both pallet sizes are common as export pallets but are also used as pool pallets. For transporting products in sea containers, pallets 1140x1140 are often used. Plastic pallets 1200x1200 are often used for storing and transporting drums. Traditionally, plastic pallets 1100x1300 are often used in the canning industry. Finally, we also have a range of designs known as display pallets. These plastic display pallets are available in size 400x600 or as half euro pallets in size 600x800 mm. Most pallets are available with an open or closed top deck. Depending on the application and technical requirements, the plastic pallets are available as nestable pallets, with 3, 5 or 6 bottom pallets and with or without raised edge. In addition, we can print the pallets with your own logo or in a specific RAL colour. We can also provide the pallets with so-called anti-slip material or make them suitable for ESD applications.
Our many years of experience, our large warehouse and our customer-oriented organisation guarantee excellent plastic pallets with short delivery times and excellent service. In addition to our extensive standard range of plastic pallets, we also develop customer-specific plastic pallets for OEM customers. To keep our customers in a leading position, we then often develop innovative concepts and products in consultation with them.
How durable are plastic pallets?
When choosing pallets, you first look at what the pallet will be used for and what function this requires. You also have the choice between a wooden pallet or a plastic pallet. This choice is increasingly linked to environmental awareness. Corporate social responsibility is increasingly an important issue for companies. How does using plastic pallets fit into this?
The carbon footprint of plastic pallets
The environment is an important issue. We are increasingly aware of our impact on the environment and the resulting climate changes. An important role in this is the emission of CO2 is carbon. Of all the greenhouse gases emitted by humans, CO2 is the most important. The CO2 footprint or carbon footprint is a measure of CO2 emissions from the use of fossil fuels in traffic, aviation, transport, electricity production, heating, and so on.
The subject of greenhouse gases has been on many companies' minds for some time. Greenhouse gas emissions affect the Earth's climate, whether on land, in the sea, or in the air. To get a good idea of the environmental impact of plastic pallets, it was decided to calculate the carbon footprint of these products. In determining the carbon footprint, the carbon dioxide equivalents required to manufacture a pallet, expressed in kilograms (kg CO2 eq.), are calculated. Most CO2 emissions come from raw material extraction, transport, and product manufacturing.
Maximum reuse of plastic is the most sustainable
If CSR is an important part of your operations, you can opt for used plastic pallets. Reusing pallets minimizes the waste of raw materials; an important consideration in sustainable business. In that case, choosing the used plastic pallet is a logical choice. After all, when you reuse plastic pallets, the environment is less affected. This may be something to think about when choosing used pallets. Used pallets are available in different models and variants. However, if the plastic pallet does reach the end of its useful life, it can be fully recycled and the old pallet can again serve as raw material for new plastic pallets to be produced.
Sustainable production of plastic pallets
Q-PALL is an innovative, progressive company that has focused on the development and production of high-quality plastic pallets since 2005. As a company, we strive for flexibility, a global network of dealers, and sustainable production methods. We have an eye for the environment - ours and yours. Innovation is a core value within our company. We invest in the latest developments and cutting-edge working methods, to serve tomorrow's world and today's resources.

Where can I buy plastic pallets?
Q-Pall controls the entire chain - production, distribution, and sale of plastic pallets - like no other and can therefore offer you the technical and logistical conditions that also contribute to optimal operations within your company. So you can buy them directly from the manufacturer or through one of our nearby dealers.
It is not for nothing that we say Q-Pall, pallets with a purpose!